The Peaceful Dog Team
Meet our team of NYC dog trainers, NYC dog nanny experts, and NYC dog sitters.
---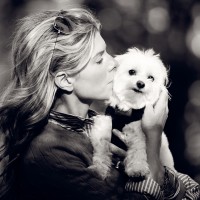 Lauren Camerini, CPDT-KA
Founder & Director of Training
Click here to read Lauren's bio
---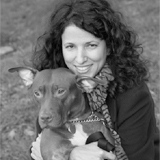 Patricia Adamo, CTC
Dog Trainer
APDT Member
AKC CGC Evaluator
Pattie believes in the healing capacity of animals and enjoys strengthening the human-animal bond through training and education. Because all healthy relationships are based on trust, mutual respect and love, Pattie uses only positive reinforcement based methods which incorporate the latest and most reliable scientific findings based on how dogs (and all organisms) learn. These ethically sound methods are proven to foster a more harmonious relationship between humans and the dogs that live with them.
Pattie received her Certificate in Training and Counseling from the highly regarded San Francisco SPCA Academy for Dog Trainers (often referred to as the Harvard for dog trainers) where she studied under the direction of renowned trainer and author, Jean Donaldson (The Culture Clash and Dogs are from Neptune).  She is a member of the Association of Pet Dog Trainers as well as a Certified AKC Canine Good Citizen Evaluator.  Pattie is a long time volunteer with Animal Care & Control of NYC, and has appeared on NBC's Saturday Morning Pet Segment and ABC's Good Morning America promoting many of the city's adoptable shelter dogs.
In addition to having a background in corporate recruiting and marketing, Pattie served as Dog Trainer and Behavior Counselor for a large dog daycare center in Manhattan where she taught multiple group classes, did private training consults and created and gave staff presentations on basic dog behavior and body language to minimize risk in the daycare environment. She has contributed to several dog training columns including a piece for Staten Island Live where she discussed how to successfully integrate a new dog into a home with children and effectively teach the kids to safely assist with training!
Pattie shares her life with her 15 year-old Jack Russell Terrier, Elliot who is a constant source of fun and joy.
---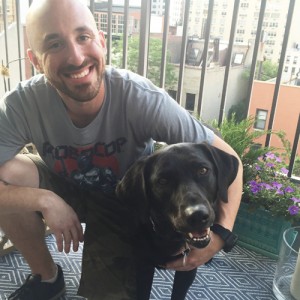 Adam Davis
Dog Trainer

Adam Davis, a New York native, has a holistic approach to dog training. He draws on his various experiences of working with dogs in many different capacities to create a customized training program for our clients that is based on mutual trust, respect and bonding.
Like many dog trainers, Adam's interest in canine behavior started because of his family dog, Deano. Deano had many loving qualities but when on leash he became aggressive towards other dogs. This behavior led Adam to seek help from a dog trainer. It was this first encounter that ignited Adam's passion for training dogs. His desire to continue learning about how dogs learn and dog training led him to a seasoned trainer in New York City who hired Adam to supervise play groups and to become an official dog walker. It is here that Adam developed his keen awareness of dog behaviors and the importance of reading dog body language. This led Adam on the path to becoming a professional dog trainer.
Adam is a graduate of the High School for Performing Arts at Talent Unlimited. Playing the flute for 8 years gave Adam a clear understanding of the importance of dedication and hard work and he applies these attributes regularly when working with clients and their dogs. Adam currently shares him home with his adorable 2 year old Pittie mix Sonic.
---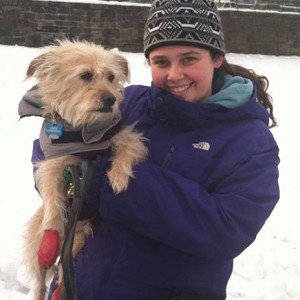 Rachel Lane
Certified Professional Dog Trainer, CPDT-KA
AKC Evaluator
Rachel Lane is a Certified Professional Dog Trainer, Knowledge Assessed (CPDT-KA), a Certified Trick Dog Instructor, an evaluator for the AKC Canine Good Citizen program, and a member of the Association of Professional Dog Trainers.
She's an avid student of positive reinforcement training, and translates great science into city-smart training for your dog. A happy dog is a safe dog. Rachel's mission is to help you and your dog learn how to enjoy safe and happy city living.
Though blessed to have shared her life with SO many amazing dogs, Rachel is the proud doggy-mom of Dustin, her five-year-old terrier mix. Dustin was adopted from NYCACC death row after failing all of his shelter evaluations.
With a lot of love and positive training, Dustin has gone on to earn his champion trick dog title, starred in a movie and has been in a professional children's production of the musical "Annie." He also competes in rally, canine musical freestyle and does agility for fun!
---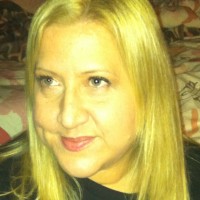 Mary Fiscella
Pet Sitter
Mary Fiscella has been a private pet sitter in NYC for over 10 years. Mary is a life long New Yorker and spent many years as a real estate broker working with some of the citys toughest patrons. After 9/11 Mary decided it was time to fulfill her long dream of working with animals. She left her real estate career and started walking dogs. Parents were so impressed with Mary's responsible and loving care of their pets that they started asking her to baby sit when they went out of town. Mary has joined The Peaceful Dog to provide private, high end care to the most cherished NYC dogs to ensure they are safe, happy and well cared for when their parents are out of town.